Course details
«Secretary-sama must-see» With benefits ☆ Wedding plan 3500 yen!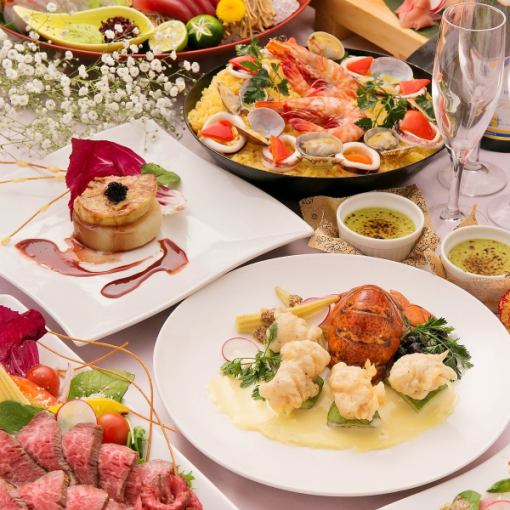 Wedding party plan of wedding ceremony menu not supposed Wedding party plan ☆ Since it has additional benefits of strong support as a secretary, it is a safe plan even for the first secretary! 25 people for a maximum of 70 people 3rd floor OK OK !!
Course menu
· Ryoma horse eggplant and marinated tomato
· Garlic fragrant raw ham salad
· Otome Snapper Carpaccio Coloring vegetables and citrus jelly
·Taco rice
· Pork shoulder roasted roasted mustard sauce
· Small shrimp and mustard apricot
· Wine chicken and mushrooms Vallotine
· Fry fried wonton
· Cream Brulee Wedding Trim
※ The contents may change due to circumstances such as stocking.
«Secretary-like support benefits ♪»
· Free invitation letter
· Microphone loan
· Projector loan
· Lending room changing room
· Free welcome board creation
· Premium gift certificate
· Shinko bride receive a meal voucher of 5000 yen from the followers' banquet hall
※ If there are other hope etc., please do not hesitate to contact us!
2018/08/10 update